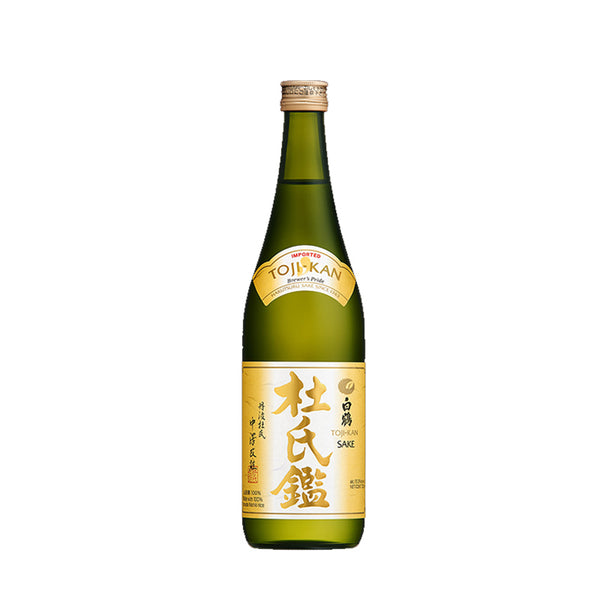 "Toji-Kan" refers to a master brewer, the chief brewer controlling the work of the brewery personnel.
His or her technique is preeminent even amongst chief brewers, and serves as a model for Sake production.
Crafted in honor of Hakutsuru's acclaimed TOJI-KAN (Head Brewmaster), Masao Nakazawa, to be the perfect brew to enjoy at day's end, TOJI-KAN combines Mr. Nakazawa's masterful brewing techniques with 100% Yamda Nishiki rice to create a balanced and refreshing Sake.
Serve lightly chilled to enjoy its lively complexity or serve warm for delightfully mellow kuxurious flavor.
Brewery: Hakutsuru Sake Brewing Co., Ltd.
Region: Kinki, Hyogo
Sake Meter Value: +2
Alcohol: 15.3%
Acidity: 1.4
Polishing Rate: 70%
Variety of Rice: Yamadanishiki
Serving Recommendation: Chilled, Room Temperature, Warm, Hot 720ml/1.8L
SUGGESTED PAIRINGS Sushi, fried chicken, ramen or noodle soups, and savory quiche.