Nomura Millet Mire Biscuit 200g Made In Japan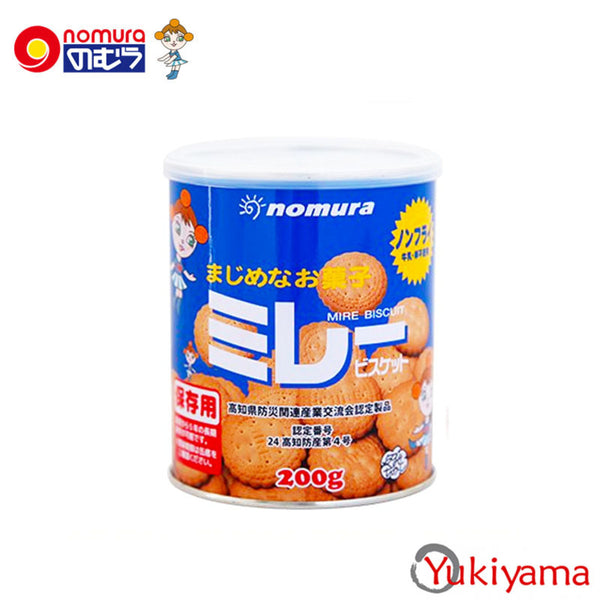 Raw material: Biscuit dough (flour, sugar, shortening, glucose, salt), vegetable oil, salt / leavening agent, emulsifier (derived from soybeans)
Allergy information: Wheat, soybeans
Made with 100% seawater sun-dried salt, the biscuits have a crispy, slightly sweet flavor and an exceptionally crunchy texture that is simple yet addictive. The unchanging taste and quality of these biscuits reminds us of the origins of okashi.
You won't be able to stop eating them once you start!
Please give them a try.
Specially used for natural disasters relieves in Japan, long expiry of ~5 years