Pasco Shikishima Seipan Chojuku Shokupan Sliced Bread 374G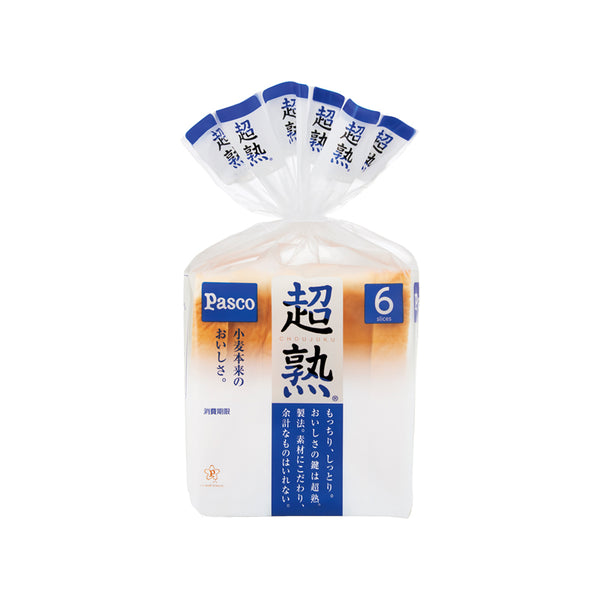 Japanese sliced bread, called shokupan, is a thick-sliced white bread that is extremely fluffy and toasts to a perfectly crisp exterior. Japanese sliced bread typically are numbered by slices (4, 5, 6, and 8) to indicate how many slices in the package and how thick the slices are. This Pasco Choujuku Shokupan comes with 6 medium-thick slices of very fragrant, soft white bread. Absolutely delicious toasted and made into sandwiches or eaten with eggs and jam! 
Pasco is a Japanese bread brand company from Nagoya, Japan.
超熟
毎日食べるものだから、おいしくて、あんしんなパンをお届けしたい。超熟は、シンプルにパン作りの基本を守ってきました。余計なものは入れない。余計なことはしない。だから余計な味がしない。もっとおいしく、もっとあんしんなパンへと進化しつづけます。
国産小麦の小麦粉を13%使用しています(小麦粉中)。