Pasco Shokupan Chojuku Rye Sliced Bread 374G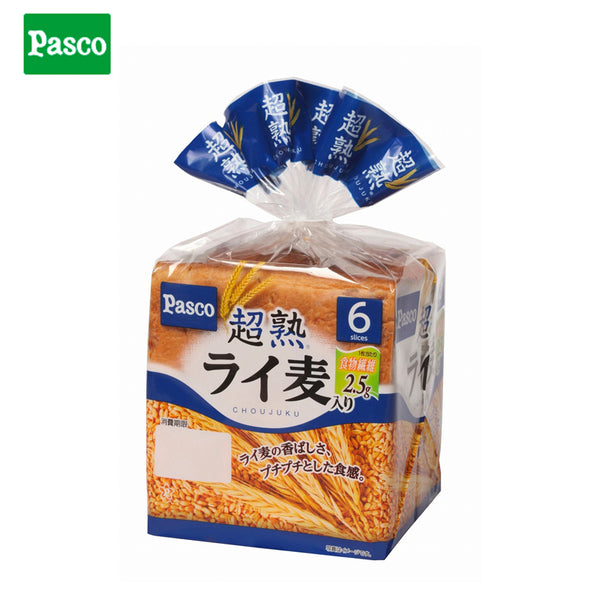 It features the fragrant aroma and graininess of rye.
You can enjoy the chewy and moist texture that seems to be "super-ripe" and the aroma of rye. We use rye that retains the shape of the grains but retains a soft and moderate graininess.
ふすまや胚芽までまるごと⼊ったライ⻨を、やわらかで程よい粒感に仕上げました。⾹ばしい⾵味とプチプチとした⾷感のライ⻨が⼊った、もっちり、しっとりした食パンです。