S&B Tasty Curry Mix Hot 200g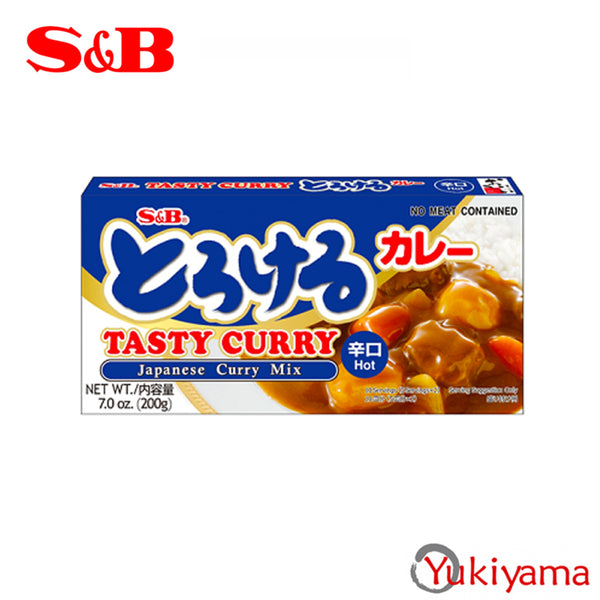 What makes "S&B Tasty Curry Mix" unique is that this product really brings out the full flavour of stewed vegetables. 
Spiciness stands out in the rich taste. It is perfect for those who like spicy food. 
S&B Tasty Curry Mix contains no meat derived ingredients.
Enjoy with rice, bread, noodles, and buns, etc.
Using it as a sauce for potatoes or meat dishes, or as a dipping sauce for steamed vegetables is another way to enjoy.
Ingredients
Vegetable oils (Palm oil, Rapeseed oil), Wheat flour, Sugar, Salt, Corn starch, Curry powder, Monosodium glutamate, Caramel colour, Potato flake, Spices, Chinese cabbage extract powder, Vegetable paste (Vegetable oils [Palm oil, Rapeseed oil], Onion, Pumpkin, Spinach, Carrot, Yam, Mulukhiya, Defatted soybean), Vegetable bouillon powder (Dextrin, Salt, Sugar, Onion extract, Carrot extract, Sauteed onion, Rice oil, Celery extract, Yeast extract, Spices), Roasted cabbage powder, Hydrolyzed protein(Soybean), Yeast extract powder, Malic acid, Disodium guanylate, Disodium inosinate.