Hakutsuru Sake Junmaishu 720ml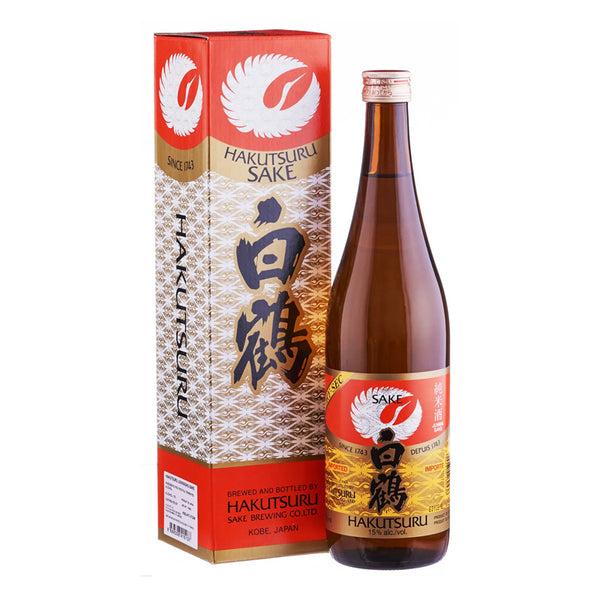 The Hakutsuru Sake Brewing Company was founded in 1743, in the middle of Japan's Edo period.
Records show that the company started with a single brewhouse and had a total production volume of 32 kiloliters.
The name "Hakutsuru" has a long tradition, first coming into use in 1747, four years after the company's founding.
In those days, many sake brand names were used in common, such as Masamune or Tsuru, and it was difficult to tell which brewery a sake came from by its name.
To make the distinction clear, we originally named our high-grade sake "Hakutsuru" (meaning "white crane") to set it apart.
The Japanese crane's reserved character and graceful appearance, and the cultural association of seeing the crane in flight as an auspicious sign, make the crane an ideal symbol to represent the excellent quality of our sake.
Ingredients RICE: Rice and Rice Koji; (No sulfites, no preservatives)
Sake Meter Value +4 (the lower the sweeter, the higher the drier)
Acidity:1.7
RPR: 70%
Serving Temp :Full range of temperatures including cold and hot and everything in-between