Hakutsuru Junmai Daiginjo 720ml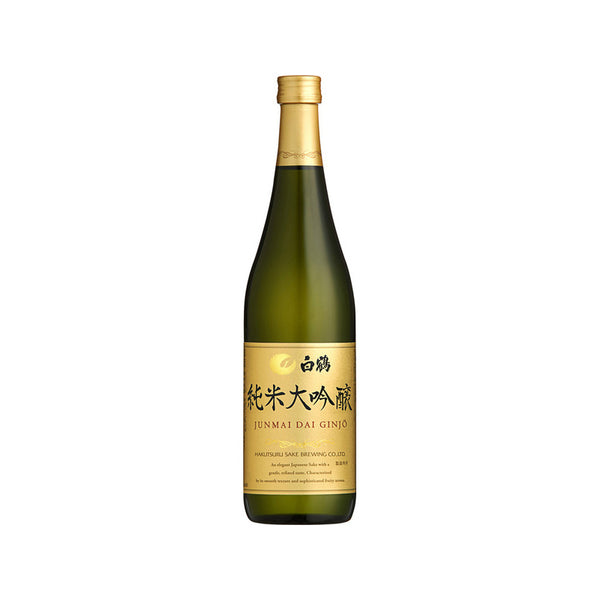 Made in Japan
It is a Junmai daiginjo sake with a rich aroma that is made with the brewing technology of Mr. Tamba, who adheres to the raw materials rice and water.
Although it is an expensive image of "Daginjo Sake", it has developed high-quality, affordable "Daginjo Sake" with the technology of Hakutsuru Shuzo.
It is the taste of the pale green mouth that goes well with the dish.
Daiginjo Sake is characterized by a good quality of liquor that is compatible with a variety of dishes, and has a fruity aroma and a neat taste.
Milled rice 50%.
ABV : 16
REGION :Hyogo
SMV: +1
Acidity: 1.3