Japan Ichiran ramen straight thin noodle box for 5 meals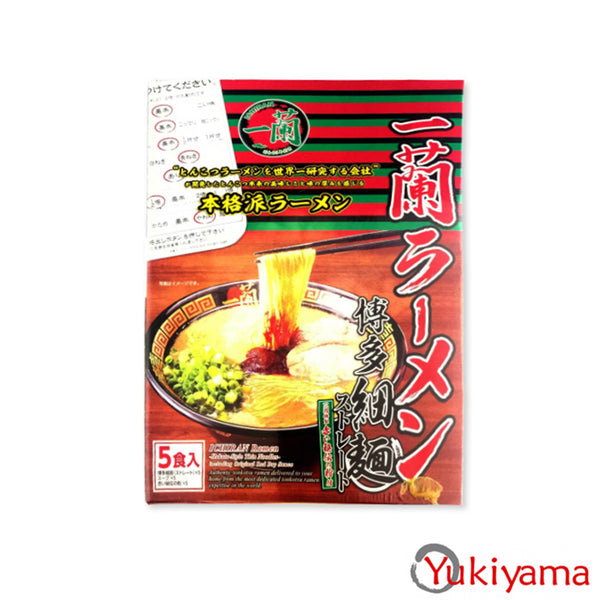 Ichiran Ramen (一蘭)
Is one of the most famous Tonkotsu (pork-based broth) ramen restaurants in Japan.
Ichiran has pursued the ultimate Tonkotsu ramen since it was founded over half a century ago in Fukuoka Prefecture, home to Tonkotsu ramen.
Its ramen tastes milky and sweet, mixed with smooth-thin noodles and topped with sliced pork and their original spicy red sauce.