Asahi Shuzo Kubota Daiginjo Genshu Sake 720ml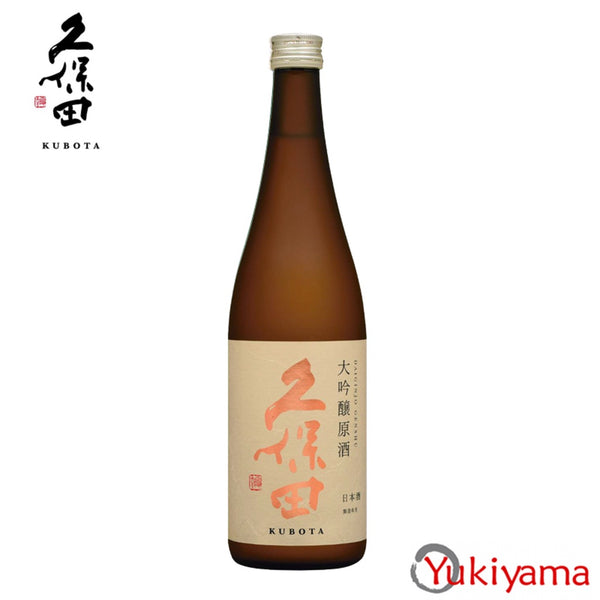 International Limited. / Shipment availability in January and July
We stored in our chilled warehouse always to maintain best taste.
Daiginjo Genshu, gentle sweetness spreads into the mouth and renders extremely smooth aftertaste while enjoying sophisticating Ginjo fragrance. Serving temperature is recommended as chilled.
The flavor superbly matches with appetizer. It also goes well with main rich flavored dishes, which could help refresh aftertaste.
Rice Polishing Ratio 50% for Koji & mash (the locally grown rice in Niigata)
Alc.18%
Acidity Level 1.4
Sake Meter Value(SMV) +5
Volume 720ml