Glico Ice No Mi Flavored Ice Ball 84ml (24 packs)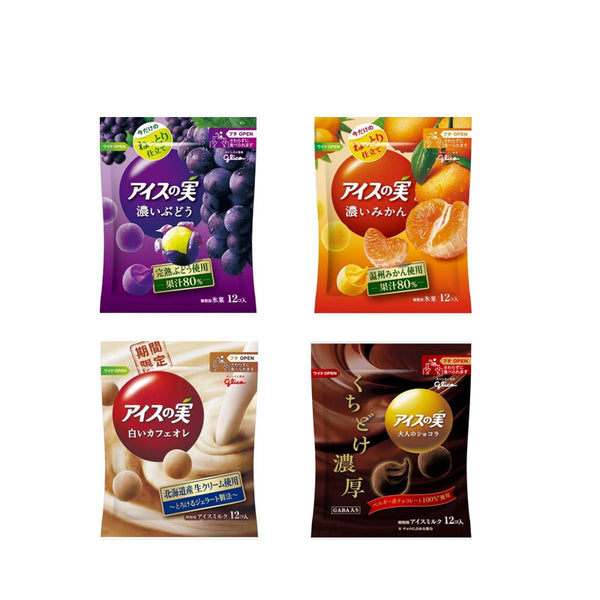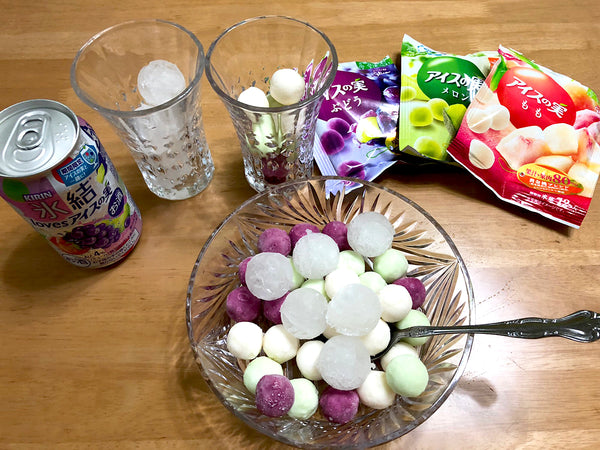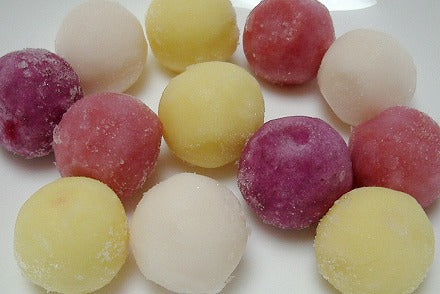 A frozen fruit and dairy ball and comes in various flavors.
To be eaten quickly since they will melt just as fast and you will no longer have that 'ball' shape. The frozen balls are like little sorbet ice balls that are a little hard on the outside and smooth/creamy on the inside.