Hakutake Liqueur Umeshu / Umepon / Yuzumon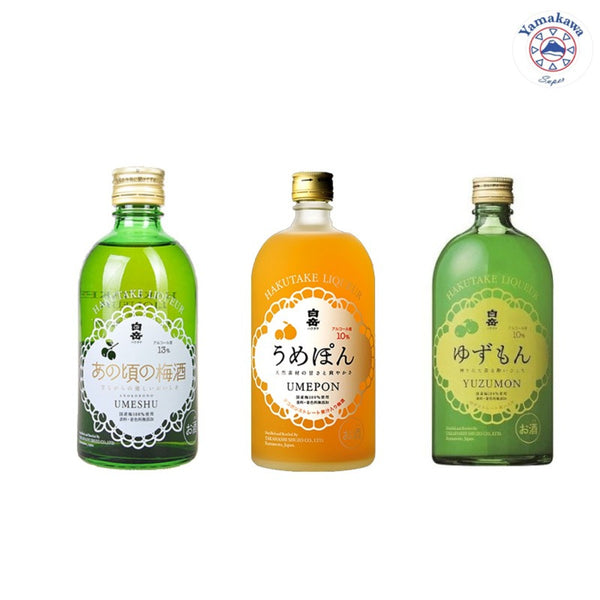 - Yuzumon 300ml 8%
- Umepon 300ml 10%
- Umepon 720ml 10%
- Umeshu 300ml 13%

Type of Koji-Kin: Shiro Koji-Kin

Distillation Method: Single (Less Pressure)

Aged: 1 Year

Tasting Notes: A puckering, refreshing and easy sweetness that could only come from a mixture of Japanese Ume (plum) and juice of the Dekopon fruit, which is a sweet variety of the mandarin orange. Hakutake Shuzo invites you to enjoy this novel and masterful liqueur.


Awards: Monde Selection 2014 - Gold Medal
Los Angeles International Spirits Competition 2014 - Gold (93 points)

Distillery: Takahashi Shuzo Co., LTD.   
Founded: 1900
Profile: Takahashi Shuzo, established in Meiji 33 (1900) does not make your Run of the Mill Kome Shochu. They believe their Shochu carries the tradition and flavors of 400 years, and they are recognized as the standard of all Kumamoto Shochu, which is the center of Japan for Kome Shochu. Using only the most carefully selected rice, clean Kumamoto water, and their own capable hands and traditions, they work to create the best Kome Shochu possible.