Hakutsuru Nishiki Junmai Daiginjo 720ml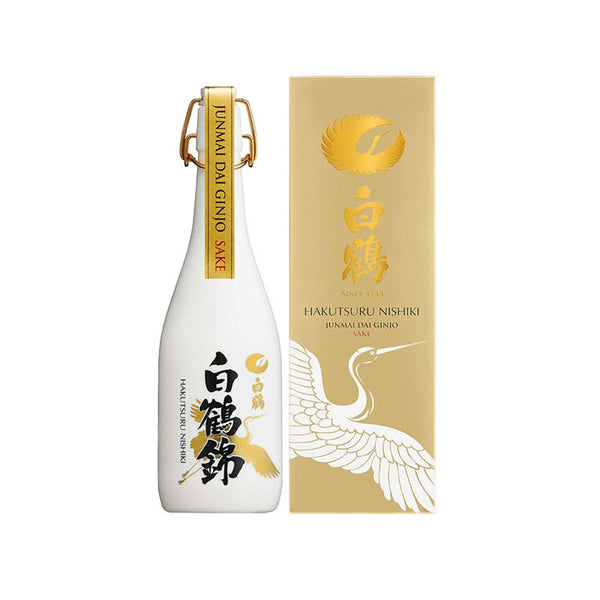 Made in Japan
The Hakutsuru Nishiki story Determined to create an oriinal Sake rice strain that would surpass the "king of rice", Yamada-Nishiki, Hakutsuru spent eight years in research and development to cultivate the superior HAKUTSURU NISHIKI rice, a new cross of Yamadaho and Tankan Wataribune. Hakutsuru's proprietary HAKUTSURU NISHIKI rice strain was granted registration in 2007 by Japan's Ministry of Agriculture, Forestry and Fisheries, making it the first successful crossbreed of Yamadaho and Wataribune in 70 years.
TASTING NOTES A luxurious saké, mouth-filling and full of flavor, yet delicately refined. Enjoy the elegance of refreshing floral notes of jasmine and orange blossom and savor a hint of vanilla sweetness in the extra-long finish.
SUGGESTED PAIRINGS Sushi, sashimi, raw oysters, calamari, apricot almond tart.