Hakutsuru Superior Junmai Ginjo 300ml Alc 14.5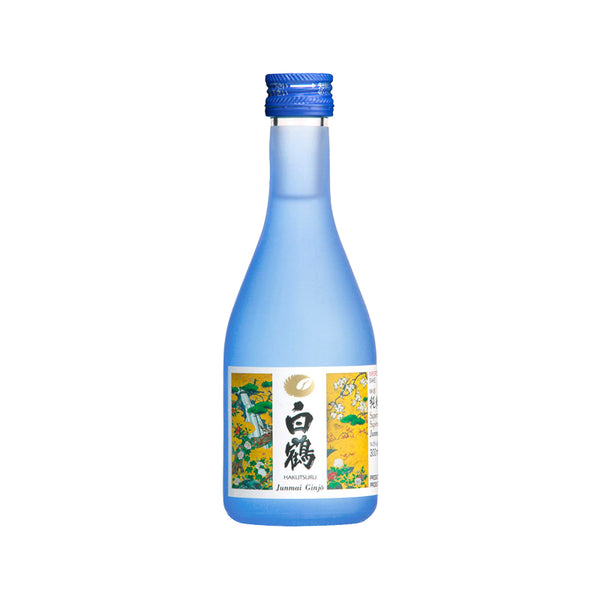 Silky, well-balanced smoothness, perfectly sippable
Hakutsuru is a gentle and incredibly drinkable sake. Its nose is an aromatic concoction of melon, grape, and sweet rice. Each sip is even, with a rounded out, dry finish up. The meticulous care used during the brewing is reflected in the light complexity of the brew. Hakutsuru is charming, whether served cold or room temperature, and amiable to everyone.
Country: Hyogo, Japan
Alcohol Level: 14.5%
Dryness: +3
Tasting Notes: Made with the finest rice, and Nada's famed natural spring water ""Miyamizu"", Junmai Ginjo has been brewed with meticulous care and traditional method. This flowery fragrant Sake with silky, well-balanced smoothness can be enjoyed chilled or at room temperature.
Goes well with: Baby clams, Sauteed vegetables, Sashimi, Yakitori