Lotte Yukimi Daifuku Mochi Vanilla Ice Cream Carton Sale(25 Pieces)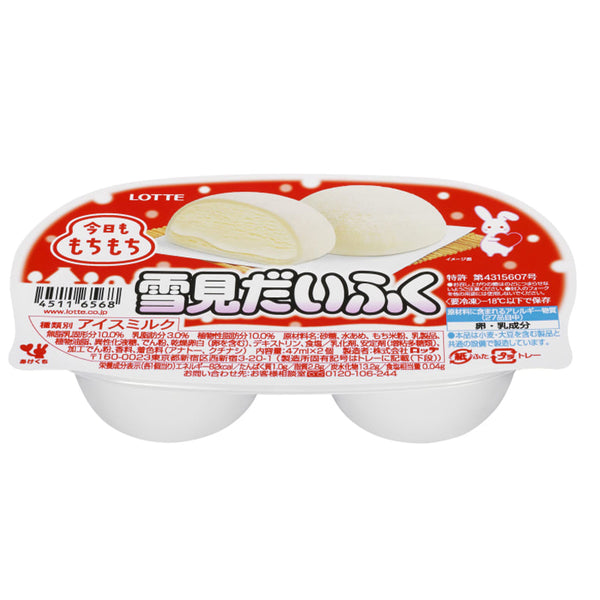 This sweet little bundle of deliciousness hit the shelves in 1980 when the bite-sized ball of ice-cream was coated with a thin layer of marshmallow. However, it was only a year later when Lotte replaced the marshmallow coating with one made of mochi (squishy rice cake) and they perfected a technique of making the mochi so that it would stay soft and squishy even after being frozen. Usually, you're recommended to wait a couple of minutes after taking the mochi out of the freezer before eating so the outside can thaw out a little bit and reach its squishy perfection.
Yukimi Daifuku is a ball of ice-cream, parcelled up in a layer of powdery mochi. The name of the sweet refers to a winter activity in Japan called 'Yukimi', which means to watch the falling snow. There are traditional sweets that one eats while watching the snow fall, called tsukimi daifuku, and the name Yukimi Daifuki is referring to these sweets.
Each piece contains 2 Yukimi Daifuku Mochi Icecream
Each Carton contains 25 pieces
Delivery will be done by our own ice truck!