Satsuma Shuzo Kannoko Barley Shochu 720ml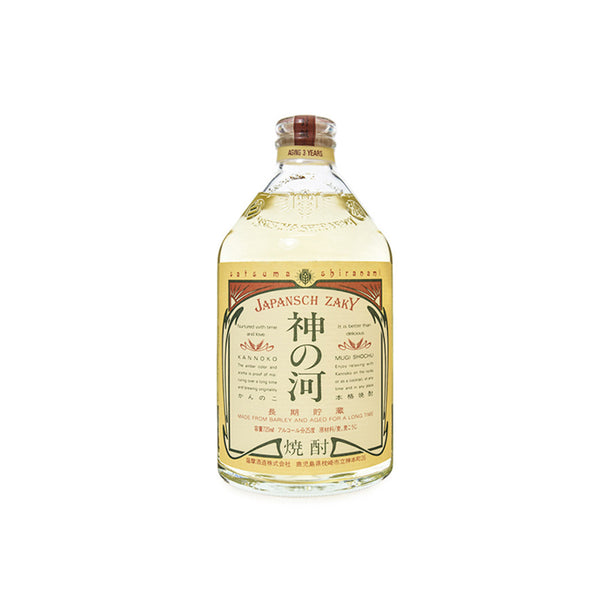 Kannoko This premium Shochu is made from 100% select barley. Kannoko, which means 'river protected by the gods' in Kagoshima dialect, is the named after a stream in South Kagoshima.
Kannoko has rich and mellow flavor with fragrant aroma. Kannoko's amber color comes naturally from the oak barrel aging process for 3 years. All natural ingredients. No additives .
Alcohol % 25% (50 proof)
Bottle Size 720ml
Ingredients Barley, Barley Koji
Distillation Normal Pressure Single Distillation
Koji Shiro (White) Koji
Serving Suggestion Enjoy it straight, on the rocks, or mixed with water or club soda.
Food pairing suggestions Serve with Sushi, Sashimi, Grilled Fish,Chicken etc.