Satsuma Shuzo Shiranami Imo Shochu 900ml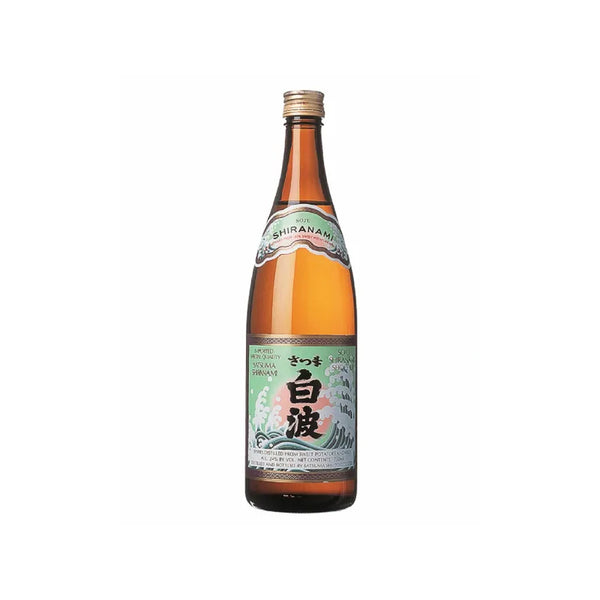 Satsuma Shiranami Satsuma Shiranami is one of the most popular Imo Shochu brands in Japan.
Made with 100% carefully select top grade Kogane Sengan sweet potato from South Kagoshima, Satsuma Shiranami has natural sweetness of sweet potato with a full body and aroma. All natural ingredients. No additives.
Alcohol % 25% (50 proof) and 24% (48 proof, USA only)
Bottle Size 900ml
Ingredients Kogane Sengan (Kagoshima Sweet Potato), Rice Koji
Distillation Normal Pressure Single Distillation Koji Shiro (White) Koji
Serving Suggestion Enjoy it mixed with water, mixed with hot water, on the rocks, or straight.
Food pairing suggestions Serve with Sushi, Chicken Teriyaki, Barbecue, etc.