Suntory Plum Liqueur Yamazaki Casked Umeshu (山崎樽梅酒ブレンド) 750ml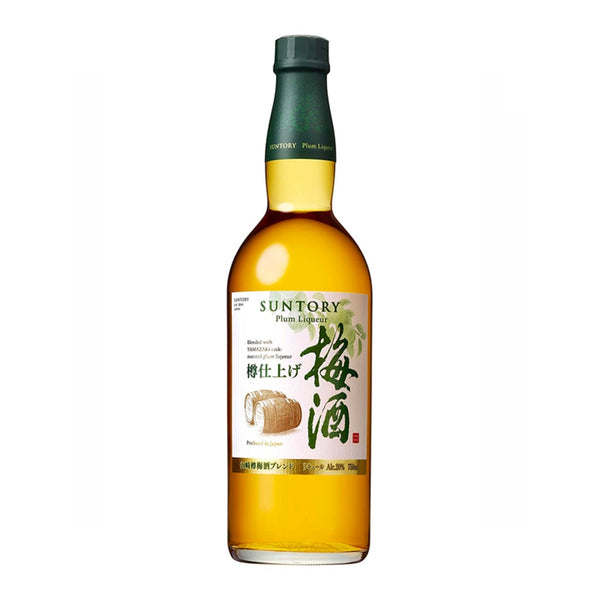 Suntory Plum Liqueur Casked Umeshu
The aroma of the casks goes great with soda.
This is the new way to enjoy plum liqueur.
By blending plum wine aged in whiskey barrels at Yamazaki Distillery, it has moderate bitterness and a refreshing taste derived from barrel aging. In addition, we blended various raw sakes to increase the frequency and added brandy to the secret flavor so that you can feel the rich aroma, depth of taste, and finish when you divide it with soda.
Volume: 750ml
Alcohol content: 20%
梅(国産)、スピリッツ(国内製造)、ブランデー、糖類/酸味料
山崎蒸溜所のウイスキー樽で熟成させた梅酒をブレンドすることによる、樽熟成由来の程よい苦みですっきりとした味わいが特長です。また、ソーダで割った際に、豊かな香りや味わいの厚み、余韻を感じていただけるよう、さまざまな原酒をブレンドして度数を高めに調整し、隠し味にブランデーを加えました。